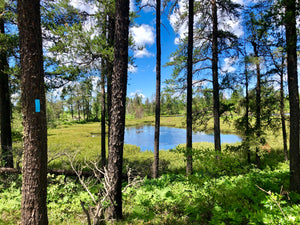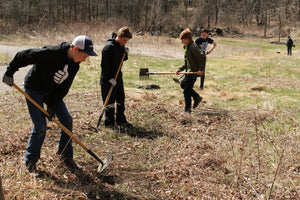 Hike It. Build It. Love It.
When you buy gear from the North Country Trail Association Trail Shop, you are making a direct and positive impact on the development, maintenance, protection and promotion of the North Country National Scenic Trail. Thank you!
The mission of the North Country Trail Association is to develop, maintain, protect and promote the North Country National Scenic Trail as the premier hiking path across the northern tier of the United States through a trail-wide coalition of volunteers and partners. The NCTA is a 501(c)(3) nonprofit organization that partners with the National Park Service to unite individuals, affiliated trail groups, local Chapters, corporate sponsors and others linked in support of building and maintaining the North Country Trail and telling its story.
Exchange / Return Policy
Whether online or in person, returns must be received within 90 days of purchase date. For exchanges, we cannot guarantee that the item you want will be in stock. Returned items must be clean, free of pet hair, and with no visible damage or signs of washing/wear. For exchanges, customer pays shipping to return an item but the NCTA will cover the cost of sending the replacement. Please contact Alison Sanchez to set up an exchange or a refund: asanchez@northcountrytrail.org
Order Processing / Shipping / Packaging
Order processing may take 2-5 business days depending on staff availability.
Shipping options range from 1-3 business days in most parts of the Continental United States.
We try to utilize used shipping boxes and packaging materials as well as eco-friendly and recyclable/compostable options when possible. We support the U.S. Postal Service for shipping our merchandise.
Header image by Melanie and Ed McManus